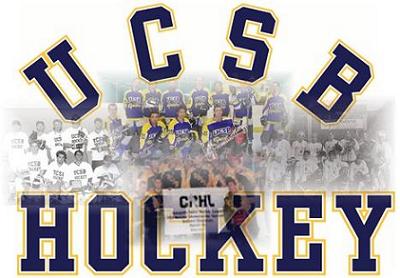 As far as roller hockey goes, you couldn't choose a better school than UCSB for the sport. With a history that goes a decade back into the early nineties, and a tradition of floor hockey that reaches well into the seventies, UCSB is rich in the sport. The Gauchos have one of the largest and most expansive collegiate roller hockey programs on the West Coast. With thousands of dollars of funding from the university for the program, access to transportation and training services, academic units for your participation and more, you can expect the best in your career here.
But the real excitement centers on UCSB's very own indoor sport court hockey rink! The long awaited project, officially titled the Recreational Center Expansion Project (or RecCen II), has taken off and is deep into the construction stages. The projected completion date of the facility will be Winter of 2004-05, but with the speed of the construction that date could be moved up to as early as Fall of 2004.
Featuring Sport Court surfaces, BorderPatrol boards, full rink specifications, locker rooms, showers and even storage space for gear, the RecCen II will be just a bike mile away from both on campus and off campus students who live in Isla Vista. UC Santa Barbara will be the only school in the WCRHL to have its very own certified roller hockey facility, so you can expect home games galore where you'll play before friends, family and the student body! Not only that, but the RecCen II will also be home to thousands of square feet of more weight rooms, aerobic machines and work out spaces. Walk through the front doors and you'll find the new climbing wall staring straight back at you. Relax in the state of the art twenty person jacuzzi. And if you join our program, you can do it all after playing in a indoor sport court rink that's just a bike ride away from home....
Find out more about UCSB Hockey at
About Us
and
Resources and Facilities
All images and text are the property of
UC Santa Barbara
and
UCSB Hockey