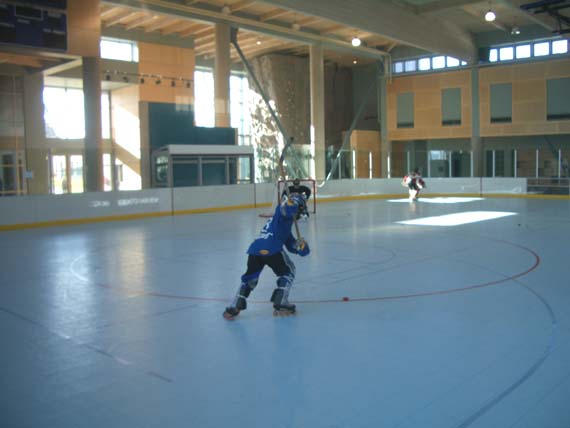 Yu Matsumoto warms up Sean Seal on UCSB's new Sportcourt rink
UCSB recently finished construction of their Multi Activity Center(MAC). Inside you can find a rockclimbing wall, a multi-floored weight training area, and the new practice location for UCSB's roller hockey program. It is a sportcourt facility with full glass boards and dual scoreboards. Soft indoor wheels are recommended. All newcomers are welcome to come out and skate with us - in fact, we encourage it. Practices are usually broken down into an hour or more of drilling followed by an hour or less of scrimmaging. Those interested in the team for either the current season or next season are highly recommended to come out and practice with us in order to get a feel for the organization.
Location: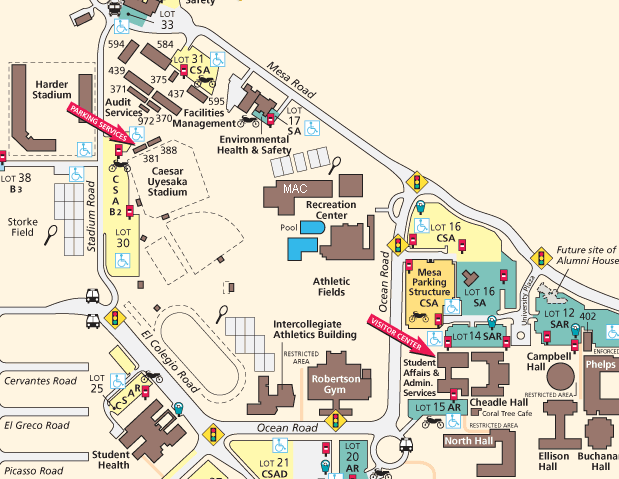 The rink is an extension of UCSB's previously existing recreational center. It is easily accessible from Isla Vista or any dorm by bike. Just walk through the RecCen, past the pool and the MAC will be in sight. There should be no difficulty finding the rink from there, it's HUGE! Check out some new
footage
from the rink!
All images and text are the property of
UCSB Hockey